PopSockets make grips, mounts, and wallets for your digital devices.

Ever since philosophy professor David Barnett made the first PopGrip by gluing two buttons to his phone, it's been our mission to bring fun into the world. Our headquarters are in Boulder, CO, and we have offices around the world.

In 2018, PopSockets took the #2 spot on Inc. Magazine's list of the 5000 Fastest Growing Companies, and the founder & CEO, David Barnett was named Ernst & Young's Entrepreneur of the Year.
POPGRIPS (SWAPPABLE )
A PopGrip is the ultimate phone accessory and tablet accessory. It's a phone grip. It's a stand. Swap the top to change your style or remove the top to wirelessly charge your phone. Allows for hands-free use with all PopMounts. Compatible with all phone types.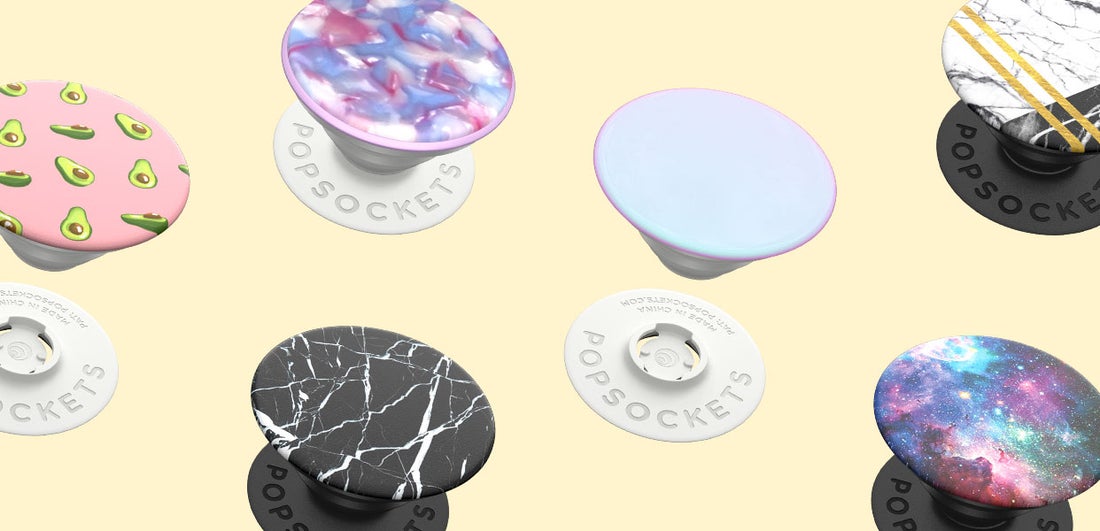 MAGSAFE ACCESSORIES
PopGrip & PopWallet+ for MagSafe easily attaches to your MagSafe-compatible case to give you a sleek and secure way to grip your phone and carry your cards. PopGrip & PopWallet+ for MagSafe is best used when paired with a MagSafe-compatible case.
POPCASE
The PopCase is the newest, most versatile way to use your phone. 
The PopCase features an integrated PopGrip Slide offering a secure grip so you can text with one hand, snap better photos, or use in stand mode to watch videos hands-free.
The PopGrip Slide simply snaps to your PopCase with a perfectly centered PopGrip. Slide it to the center to use in landscape mode or slide it down for portrait mode. It's easy to slide, and it stays where you want it.
POPMOUNTS
The PopSockets Mount enables you to mount your phone to your dashboard, mirror, refrigerator, bed post, wall, or locker. Your PopSocket will snap easily into and out of your PopSockets Mount to enable hands-free viewing.